1 tag
I ended up did cutting off 7-8 inches of my hair.  HAHAHAHA it's so easy to take showers now 
1 tag
Excellence vs. Perfection
It's been a rough few weeks for me…trying to academically get things right. But as I try to aim for such a goal it always ends up with my feet broken, failing to walk, slowing moving forward by the day – on the verge of giving up. Not trying to sound so degrading, but my hopes to really reach my ideal career is clouded. It's true, I really think I can't do it and I'm just reaching for the...
1 tag
Transition
January 16, 2013 is what I marked in my Bible when I read Psalm 27:4. From that moment I knew that was all I wanted: to "dwell in His House, gaze upon Him, and seek Him." On my tumblr blog I made Job 22:21-23 my ultimate verse starting in 2011 because it speaks truth. It needed to be 'broadcasted out' (the heading of my page). This was the start where I told myself that I will submit...
1 tag
Look to Him
How burdensome it must feel to carry the weight of your own destiny in your own hands. How hard it must be to live thinking that your works determine your success. Believe me. I completely understand. I know what it feels like to think that the measure of my knowledge determines the outcome of my entire life. It's my struggle right now…if I can do it or not.  Lifting that burden to...
1 tag
1 tag
To be a musician is to be a believer, dazzled by the infinity of God. -Olivier Messiaen
2 tags
Elevation Worship | Give Me Faith
1 tag
"The absolute worst place to begin constructing an identity is you, which is precisely where most counseling begins. The absolute best place to begin constructing an identity is Jesus Christ, which is precisely where Scripture begins" -Mark Driscoll
1 tag
I stand amazed.
December 12 through now….I've been experienced amazing things from God.  I'm still in awe to actually explain detail by detail. with the awakening, with california, with passion, with cru, talking with my friends, my sister, and just seeing things in a whole new perspective. entirely.  It's just incredible and all I can do is just stand there and be amazed by His almighty...
9 tags
End It. →
click on it
off to California I go!!!
(:
1 tag
OMG.
I finally caught up with the 50 chapters of Naruto I was behind in. a;lskdjf;laskjdfl;kajsdklf I forgot how much I love it. it took me only a day to do it. -_____________- I need to talk to someone about it nowwww and discuss everything that has happeneddddddd..so much adrenalineeeeee! AHHHHHHHHHHHHHHHHHH!
4 tags
defeat.
I woke up feeling defeated.  and it just remained throughout the day.  somehow I forgot the victory hope or any optimism that I carried, I lost the inspiration, the encouragement, the contentment. I let myself be defeated….I allowed my weaknesses to be weak, and I allowed my sins to overcome me. I fell weak to my knees and allowed the enemy to take over.  I just honestly let my unreached...
three more days.
1 tag
problem. we remember the gospel enough to have faith, but not enough to surrender it all. you gotta be all in.
1 tag
2,010.
I've reached my 2,010 post. hm…I think that's pretty good. I missed my 2,000 post. haha…2,010 will have to deal. But anyways….I tried endless scrolling to give a try. It's weird.
2 tags
How He Loves / John Mark McMillan He stutters in...
1 tag
Get in the Word. Get in the Word. Get in the Word.
It's completely heartbreaking, yet so breathtaking, so beautiful. I'm so excited to go to Passion 2013. did I tell you? haha that was also another news I was suppose to say. But, I'm extremely excited. you have no idea. seeing david crowder..francis chan..chris tomlin… It's 1:15am and I am completely utterly consumed and hungry learning the Word of God. I made a...
2 tags
O Holy Night / Glee version :P has to be one of...
1 tag
Sorry.
Truthfully? I've been going on tumblr everyday clicking on the text post wanting to write something. I'm not sad or anything, actually elated that first semester is over and winter break has finally started. But I always seem to just erase everything I write and exit out. I guess I'm just lost in writing, everything seems to make so much sense in my head. I can't really...
1 tag
2 tags
Home home home home home !!!!
1 tag
"He who lives without prayer, he who lives with little prayer, he who seldom..."
– C.H. Spurgeon
1 tag
It's amazing....
the power of the Word of course.
2 tags
I've come a situation...
where I just usually sit in my dorm, thinking. just by myself. having no one to relate how I feel. I don't know what to do… I love UF, I really do. It's an amazing campus. I love finding new areas to spend, the activities, the food, the great opportunities and experiences it has in store for you, the choices on class, love seeing people outside passing out fliers, taking...
bleh.
bleh bleh bleh.
1 tag
God, I am waiting. Patiently. Earnestly. Passionately. Hopefully. Faithfully.
boy. do I have a lot write.
but. I'm about to leave for a punk rock concert.  \m/ I smell another long post coming soon.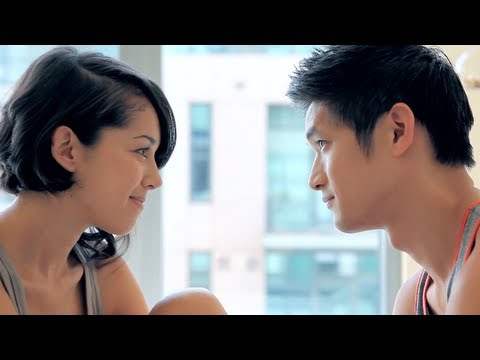 2 tags
Lord, I Need You / Chris Tomlin I need You. Every...
1 tag
I don't feel good, I don't know what I'm doing, I don't know how I feel, I don't know where I'm going. [insert more rant here] 
SPRING REGISTRATION SIGN UP IS ABOUT A WEEK FROM NOW. I NEED TO FIGURE MY LIFE OUT. a;lsdkjfals;kdf
Watch
Carly Rose Sonenclar | Brokenhearted
in addition to all the other great feelings,
it just feels so good to have people compare me alike to the one person I look up to.  by five people. more to come hopefully ..may be stoopid, but it truly motivates me more.  :)
1 tag
Just rambles at 2am.
It's weird, my biggest fear of entering the college life was actually moving away from Him, more toward secular things and just focusing on the things for my future than actually on Him, who's primarily in control of my life. But somehow, to me, I am more hungry and thirsty than ever to learn more about His word.  He just loves to remind me of how brightly His glory shines in my life....
Just had two dinners.
WHO THE FREAK HAS TWO BIG DINNERS?! all within two hours?!!
1 tag
sigh.
don't feel good at all. but everything will be ok, right?
"The (500) Days of Summer attitude of "He wants you so bad" seems attractive to..."
– - Joseph Gordon-Levitt  <3
1 tag
"So there is an incalcuable, faultless, eternal God who loves the frail beings He made with a crazy kind of love." Crazy Love, Francis Chan
Why do I have such high standards for myself?